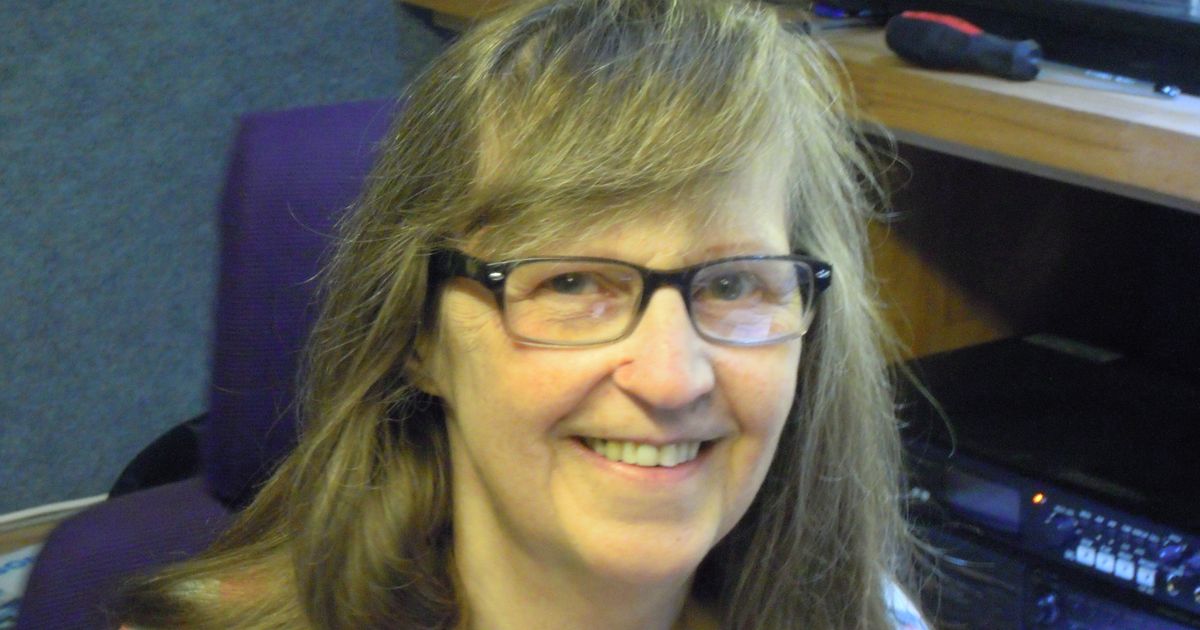 Bridget Penny
Born in Upton Lovell quite a while ago, Bridget loves a challenge. As a camera operator, she undertook a variety of work, including filming royalty and Government officials. Bridget has been challenged to catch the moment with her camera, for example by sitting on top of a car on a plastic seat that was held on by ropes. She was facing backwards, filming at 60 mph!
She's filmed from helicopters, aeroplanes, the Virgin Atlantic hot air balloon and on horseback. An avid motorcycle and car lover, Bridget has raced around Castle Combe racing circuit in a Formula Ford and completed the TT circuit on the Isle of Man riding her Yamaha 600 - admitedly a lot slower than the experts!
This same zaniness often drifts into her programme with the odd anecdote, poems, pieces from the newspapers and the occasional moan! Of course, there are lots of different types of music too.